We want to impress you, both professionally and personally.
Companies are managed by people, not algorithms. As a result, enterprise decisions do not follow a purely objective logic, but also the personal motives of the decision maker. There is a good reason why management – and therefore often entire companies – have a personal signature. As a result, besides in-depth professional understanding of the industry, holistic management consulting also includes a personal understanding of the decision makers. That is why empathy and intuition are two key qualities that have always characterised our work.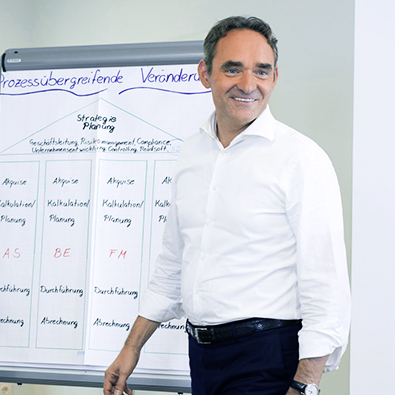 You can only stay on course if you have set a goal.
Companies need goals to stop them losing their way. We communicate as equal partners with you to help you define goals precisely. We advise and support you with your holistic company orientation – whether you are in a rapid-growth or mature industry. One of our key milestones: In a transparent process, we ensure that you receive all the tools you need and that your employees can use them in operations day-to-day business. For a strong market position from which you can face your competition successfully.
Our services at a glance:
Market analyses
Company and divisional goals
Corporate strategy
Business USP
Marketing mix
Functional strategies (marketing, sales, procurement, IT, digitisation, HR, finances)
Communication roll-out
Operative strategic implementation
On-the-job qualification
Strategy controlling
Visibly better results through transparency.
Financial stability creates corporate flexibility. Our goal is to give you the freedom you need for investments. Depending on the situation, we focus either on short-term "return-driven" projects or structural process changes. In return-driven projects, we identify specific revenue and cost potential with you and implement them to increase the EBIT.
We create transparency in your value contributions, creating relevant information to help you manage your company – and thus the basis for sustainable company success. The corporate planning and management process is highly complex, while the quality of the operative measures derived from this is the key to financial success.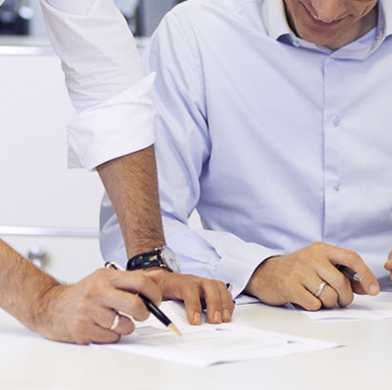 Our services at a glance:
Short-term revenue and cost potential
Strategic revenue and cost structures
Asset/liability management
Rating improvement
Corporate and company management concepts
Long-term corporate and company planning
Strategic and operative reporting
Investment profitability
Liquidity management
Controlling tool efficiency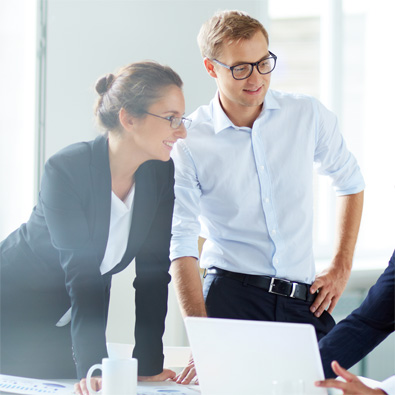 Understanding creates space for change.
Markets change and require continuous organisational adjustments. As strategy and organisation are closely interlinked, the organisational structure design plays a key role. Client-oriented structure and workflow organisations increase performance and ensure that the strategy developed can be implemented successfully.
Successful organisational structures are based on clearly defined profit responsibilities, a strong management team and efficient workflows. That means systematically incorporating and convincing stakeholders and a structured coordination process with management, works council and employees. However, there are always uncertainties when people are faced with change. That's why our work always starts with sensitising your team for the necessity of new processes and responsibilities. We believe that only an in-depth understanding can create a trusting space for change.
Our services at a glance:
Establishing a service organisation
Workflow organisation (process analysis and modelling)
Organisational structure (models and organisational charts)
Efficiency analysis (management efficiency level)
Management structures and instruments
Active personnel
development
Headcount analyses and personnel requirements analyses (target/actual comparison)
Management and employee qualification (seminars, coaching)
Personnel development instruments (selection processes, performance reviews)
Head-hunting and outplacement
Incentive systems (target agreement, remuneration systems, incentives)
We don't leave managers on their own at the top.
Managers need more and more social and strategic expertise. Every day, you have to systematically evaluate complex situations, make the right decisions and conclusions and derive realistic implementation steps. You often have to go through this process alone. That is precisely where our executive coaching service comes in. We have been supporting 1st and 2nd level managers for many years with our roughly 20 years of management experience. Whether company or departmental strategies, management roles or communication and conflict situations – we contribute actively and sensitively in all commercial and personal matters. Benefit from a high level of technical and methodological expertise and result-driven interventions for more certainty in your decisions.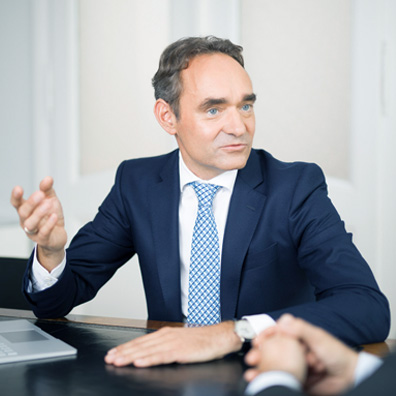 Our services at a glance:
Personal executive coaching
Individual one-on-one coaching
Strength/weakness and self/external image analysis
Career development
Management/executive team coaching
Individual coaching
Overall coaching
Management performance workshops
Team profile analysis
Team building workshops
Event management